Fabio Moretti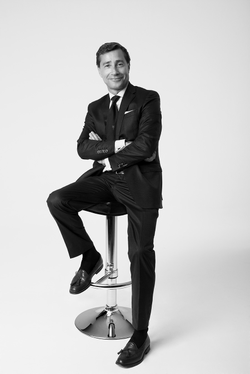 Fabio Moretti is an attorney-at-law registered with the Venice Bar. In addition to his law degree, he also holds an MBA from CUOA.
He has extensive experience in negotiating and drafting both national and international contracts, especially  involving various aspects of intellectual property rights.
He extensively works on, among other contracts, licensing, franchising, distribution, agency, public tenders and IP related M&A agreements.
He has assisted both international and Italian companies especially in the fashion, IT and non-profit foundations sectors and handles both national and international arbitrations and litigation matters.
Fabio Moretti often is a featured speaker at conferences and teaches at various institutions.
He is President of the Academy of Fine Arts of Venice.
He is Member of the Board of Directors of the Chamber of Arbitration of Venice.
He is President of Fashion Mediation Association (http://www.fashion-mediation.org)
Since 2019 he has been Director of National and Regional Activities of  U.I.A. (www.uianet.org), while from 2013 to 2018 he was President of  its Fashion Law Commission.
He is Member of the Board of Directors of Fondazione Venetian Heritage (http://www.venetianheritage.eu)
His prior experiences include:
Rapisardi Intellectual Property Milan - London - Lugano (from 2006 to 2010);
IBM - Regional Counsel South Europe and Associate General Counsel Europe Middle East and Africa - Milan/Paris (from 1998 to 2005);
Giorgio Armani - General Counsel - Milan (from 1995 to 1998);
Benetton Group-  General Counsel - Treviso  (from 1985 to 1995).
Languages: Italian, English, French and Spanish.