Manfredi Burgio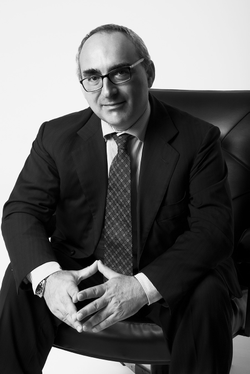 Manfredi Burgio (1957) is a member of the Florence Bar Association.He is admitted  before the Italian High and Supreme Courts and has been professionally active mainly in Florence and Milan.
He has decades-long experience in civil litigation and civil arbitration and his legal expertise spans the range from real estate to cultural property and commercial law, corporate law and bankruptcy matters.
Manfredi Burgio is a consultant and expert negotiator of national and international contracts in commercial and maritime law, real estate and intellectual property.
He teaches private legal trial practice at the Legal Professions Specialization School at the University of Florence and is also a lecturer at several other institutions.
From 1996 to 2011 worked at Mazzoni & Associati (Milan) Law Firm.
Manfredi Burgio is a qualified professional mediator
Languages: Italian, English and French.